Academic Advior's Message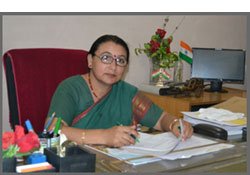 Academic Advisor's Message
Ask not what your country can do for you.Ask what you can do for your country.
J.F.Kennedy
Every once in a while we hear or read about people who worked towards the common good at the cost of themselves. They did not belong to one community. They were teachers, doctors, businessmen, lawyers. But they all had one thing in common – their love for mankind. That was their first priority. Humanity was their faith and religion. Barriers like caste, creed religion or country could not stop them. They worked and sacrificed for the whole of mankind. This can be developed by having selfless love for our near and dear ones, our country and the world as a whole. Dear children, within each one of us lies a potential for looking beyond our own selves. This potential needs to be explored. If we let it blossom we will see the world around us and look upon its sorrows and joys as our own. When these become our own, we will work towards a common good, towards a specific goal by which not only we, but millions of people will benefit.
It is not necessary that we have to hold an important post for doing good. Small things like giving medical help, educating your community, cleaning the surroundings etc. are also contributions towards a better world. These action may not touch the headlines of the newspaper, they may not get you a medal, but they are actions you can be proud of. In this fast moving world where men are running for the fulfillment of their personal benefits, you the new generation must bring a mighty change. You must develop in yourself love for humanity, develop in yourself the quality of selfless service. Then you will see that the world will be a better place to live in.
With best wishes.
Mrs. Ramesh Kumari Singh
Academic Advisor
Dyal Singh Public School
Karnal (Haryana)